Main content starts here, tab to start navigating
About
Everything at Crushcakes Café is made on site, from scratch with love! We always use the freshest and finest ingredients including Callebaut Chocolate, real vanilla beans, fresh fruits and veggies. We prepare breakfast and lunch every day, 7 days a week and offer catering, wedding and event cakes, dessert bars and more. We hope you will come visit us soon… you will always remember your first crush!
A little bit about us...
Shannon Gaston is the original owner and operator of Crushcakes Cafes. After many years in the corporate world of HR and Law, Shannon went to a yoga retreat in Sonoma during the Spring of 2007, where she was inspired and brought back to her restaurant roots during deep meditation and solitude. By February of 2008, Shannon said goodbye to the "golden handcuffs" of HR and opened the first Crushcakes in Santa Barbara.
It has been quite an exciting adventure! We have have had A LOT of ups and downs over the years. From the recession that started soon after we opened, to fires, mud slides, pandemics and civil rights movements, we have been here for it all. Still making our delicious food, cakes, cupcakes and coffee, we hang in there because we are passionate about what we do and the community we serve!
Another thing that really drives us is our continued support of women in high places. We have been supporting women running sh*t since our inception. Since that time we have hired women Managers, Chefs, Baristas, Bakers, Bookkeepers, CPAs, Lawyers and more! These amazing women have kept our business afloat during good times and throughout the hardest times. We are so thankful for these hard working kick-ass incredible women and all they have done to keep Crushcakes going over the years!
Our success here has also come in part from the awesome support of our family. As Crushcakes has grown so has our family and we are a very diverse group; Jewish, Middle Eastern, Black, White and everything in between. We continue to support each other and those in our community through employment, donations and more. We do this because we genuinely love what we do each day and this community we get to be a part of.
Thank you so much for supporting our family run business, we would not be here if it were not for you all, our customers! If you have any thoughts or suggestions about how we can do things better, please feel free to reach out to us anytime, we love to hear from you! Always & Forever, Shannon ♥️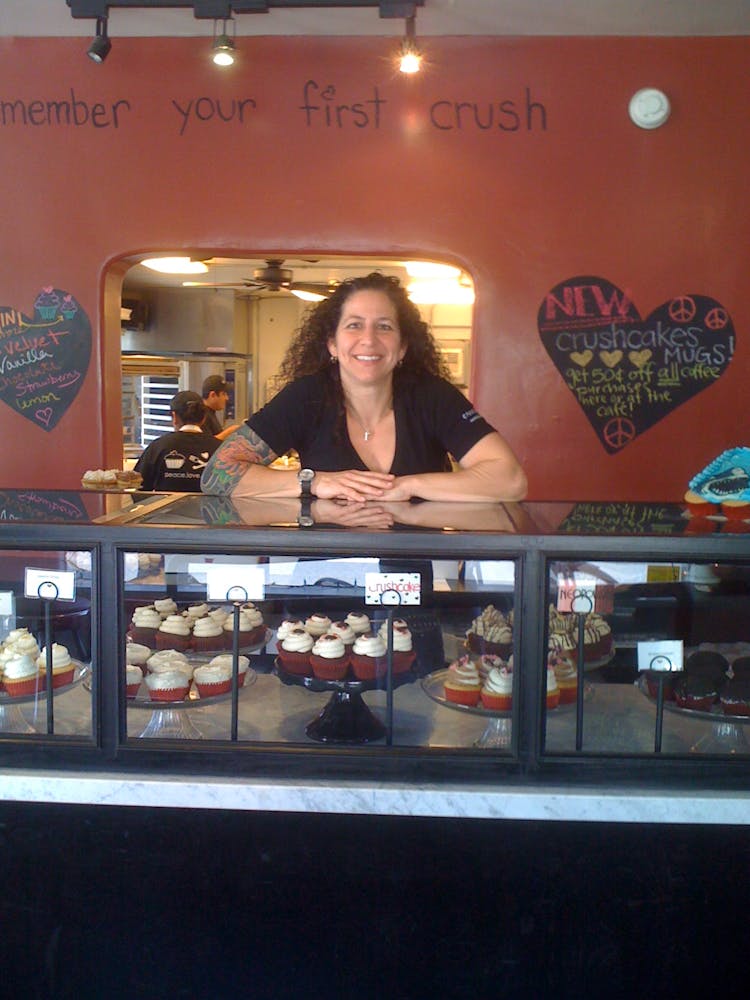 peace.love.crushcakes